Harnessing the Power of Biology and a Strategic Banking Relationship
When Christopher D. Jones founded Burst Biologics, he had a clear vision for how to differentiate the company in the quickly expanding but competitive field of regenerative medicine: Burst would control the entire biomedical production process from start to finish.
"We started Burst Biologics in 2010, and I wanted to create a company where academic medical researchers would be comfortable working in an entrepreneurial environment," says Jones. "Our plan was to build a biomedical center for excellence, but with the end-to-end vertical integration of all business functions to support the release of new products."
That was no simple feat. It meant developing their own network of hospitals to procure the needed biological materials while ensuring high quality. It also meant building a world-class on-site laboratory from the ground up, and recruiting research scientists while asking them to envision the potential of a then-empty lab. While it wasn't easy, that entrepreneurial approach and the opportunity to have a profound impact on regenerative medicine has led Burst to sustained growth and profitability.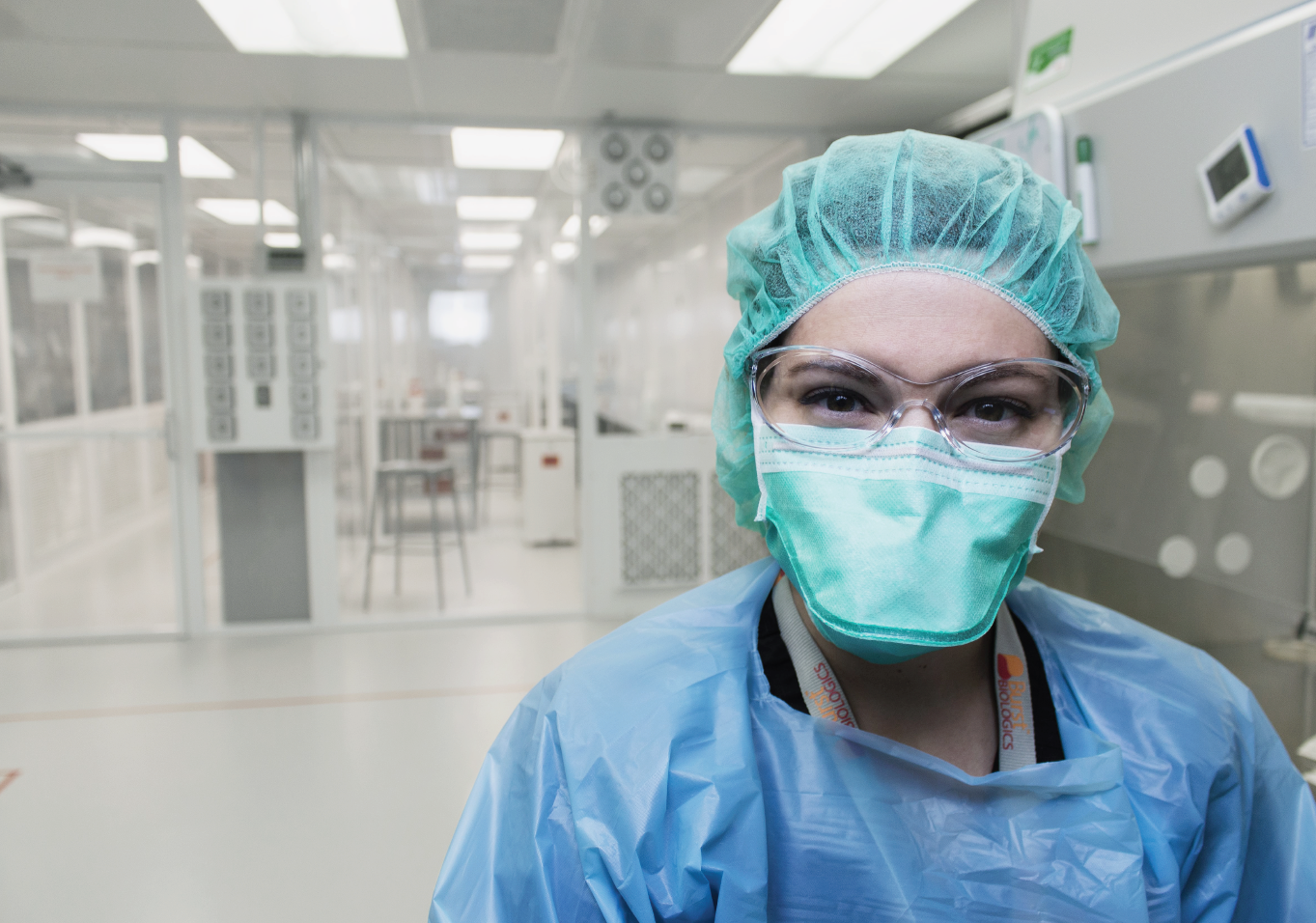 A Unique Approach to Change How We Think About Healing
Regenerative medicine can have a profound impact on both providers and patients.
"Think of our body as always needing to be in balance," explains Jones. "When an injury happens, our body gets tipped out of balance, and that lack of equilibrium can slow down the healing of damaged tissue and bone. Our regenerative medicine products provide the nutrients needed to jumpstart the body's natural repair mechanisms. They signal the body at the cellular level, prompting it to restore balance and complete the healing process."
Most companies in the field rely on networks of suppliers, leaving them vulnerable to fluctuations in pricing and availability, and academic research relationships that can seem remote from the world of developing marketable products.
"Our business model allows us to be both innovative and profitable," explains Jones. "Our onsite laboratory and production facility allow our scientists to gain deeper insight into how our medicines work, which helps them to develop new regenerative therapies. By keeping the entire process in-house, we can control costs, because we don't have to outsource any functions to other organizations."
In many respects, Burst acts like an academic institution. They partner with Idaho INBRE [the Idea Network of Biomedical Research Excellence], which is funded by the National Institute of Health, to provide internships for graduate research students. Their researchers regularly cross-collaborate with scientists at Boise State, UCLA, and other universities in testing products and in the development of new therapies.
The Growth Dilemma
While Burst had a solid business strategy, it required having enough working capital to recruit the team build the lab, and develop products and markets to sustain growth. It wasn't a vision that many banks understood, or could support without imposing requirements that actually diminished productivity.
"Our first bank would only offer us a small line of credit, backed by my own collateral. This severely hindered us for a couple of years. It was far less than we needed with our growing staff of researchers and our need to build research lab facilities," said Jones.
Their second bank was more generous with their credit line, but insisted on Jones and his CFO continuously redefining their strategic objectives, and a constant review of financial statements and growth forecasts. That became a time-consuming burden.
"We needed a bank that would be a strategic financial partner, and would support our vision and our plan for growth. We were looking for opportunities at some of the larger banking institutions, when a colleague recommended that we talk with Northwest Bank. Northwest Bank worked with us to provide credit based on our growth plan," says Jones. "They recognized our professional aptitude, our record of profitability, and our ability to execute our plans. Based on that, they extended a line of credit that would allow us to reach a projected growth point over two years before they had to reevaluate us."


Real Business Benefits
That approach creates significant business benefits. By working with Northwest Bank, Burst Biologics can operate in a leaner fashion, which is important to an organization that prizes both growth and profitability. "It gives us peace of mind to know that we have the long-term financing available to execute our strategic objectives and operate at the level we need in order to be efficient, " said Jones.
"Northwest Bank works with our company as a strategic partner for growth. They understand our unique needs, and give us room to breathe. We can concentrate on our long-term growth strategy, and the health of our organization. Northwest Bank allows us, as entrepreneurs, to focus on being entrepreneurial."