World class expertise. Local values.
Experienced business leaders with deep roots in the Pacific Northwest.

Our board of directors reflects our Northwest focus and the customers we serve. They are senior business and community leaders, and their combined experience provides an invaluable perspective on business as well as the regional and national economy. In addition to being CEOs, bankers, economists, and CPAs, our directors are deeply involved in community organizations anchored in the Northwest.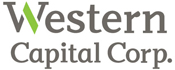 Northwest Bank is an Idaho-chartered bank owned by Western Capital Corporation.
---
Jeff D. Gow
Board Chairman and Founder, Bellevue, Washington (WCC/NB)
Jeff Gow is the chief executive officer of Northwest Bank. He is also board chairman and a founder of Western Capital Corporation, as well as the chief executive officer and managing member of Shelter Holdings, a private investment company in the Pacific Northwest. He also owns and manages an income property portfolio of apartment and office projects located in the Pacific Northwest, and holds multiple equity interests in several industries, including technology and aerospace.
 
Jeff worked at Polygon Northwest Company for over 30 years and served as chief executive officer from 1988 until its sale in 2014. He attended the University of British Columbia from 1976 to 1980, where he studied history.
---
Steven D. Wasson
Vice Chairman, Lake Oswego, Oregon (WCC/NB)
Steve Wasson is the CEO emeritus of Northwest Bank, and brings over 30 years of experience in banking leadership to his role including positions with U.S. Bank, Riverside National Bank and Bank of America, and its predecessor banks. In his last two roles with U.S. Bank, he was Executive Vice President and Manager of Business Banking with over $6 billion in assets and 1,000 employees, and Executive Vice President and Manager of Commercial Real Estate with over $3 billion in assets and 350 employees.
He also served as a director, Executive Vice President and the Chief Credit Officer of Oregon Bank, and the Chief Administrative Officer and Chief Credit Officer of Riverside National Bank. From 2001 through 2007, Steve was engaged in private equity investing in community banks. Steve completed the University of Washington's Pacific Coast Banking School in 1984 and the Stanford Financial Management Program in 1988.
---
William K. Ilett
Director, Boise, Idaho (WCC/NB)
Bill Ilett has been the President and Chief Executive Officer of Trans Corporation, a privately-held equipment finance leasing company in Boise Idaho, since 1982. In addition, he is a well-known investor in commercial and residential real estate throughout southern Idaho, who both consults with others and speaks at seminars on transportation financing issues.
Bill graduated from Boise State University in 1967 with a Bachelor of Science in Accounting, and is also a Certified Public Accountant (currently inactive).
---
Kyle J. Leyendecker

Director, Seattle, Washington (WCC/NB)
Kyle Leyendecker is the President and Chief Operating Officer of Northwest Bank. Prior to joining Northwest Bank, Mr. Leyendecker served as Director of Banking Operations at Bridge Bank, a division of Western Alliance Bank. Earlier in his career, he held several executive-level roles at Heartland Financial, USA. Kyle also served as a commissioned Federal Bank Examiner with the Federal Deposit Insurance Corporation (FDIC). He holds a BBA and MBA in business finance from the University of New Mexico.
---
John W. Mitchell, Ph.D.
Director, Lake Oswego, Oregon (WCC/NB)
Dr. John Mitchell has been an economist for more than forty years. He was a Professor of Economics at Boise State University, and later served as Chief Economist and Western Regional Economist for U.S. Bancorp.
John received his Bachelor of Arts in Economics from Williams College in 1966. He then went on to earn both a Master of Arts in Economics and a doctorate in Economics at the University of Oregon in 1970.
He is currently a principal at M&H Economic Consultants, Lake Oswego, Oregon, where he publishes and frequently speaks on economic matters. He is a Trustee for the Tax Free Trust of Oregon, a public mutual fund, and was previously a Director of Oregon Mutual Insurance Company.
---
Denise C. Smith
Director, Boise, Idaho (WCC/NB)
Denise "Dee Dee" Smith is the managing director of TCS Family Interests and the Smith Family Charitable Foundation. Prior to this role, Denise enjoyed a thirteen-year career in pharmaceutical sales for the immune-oncology division of Bristol Meyers Squibb and the neuroscience divisions of both Johnson & Johnson and Novartis. Earlier in her career, Denise worked in the technology field managing strategic partnerships, including those with Microsoft, Proctor & Gamble and Unisys, for startup business analytics software company ProClarity Corporation. ProClarity was acquired by Microsoft in 2006.
Denise is a resident and native of Boise, Idaho. She has served on the boards of the Idaho Community Foundation, the Idaho Humane Society, Learning Lab and the Cancer Connection of Idaho. Denise earned a Bachelor of Science in business administration with honors concentration in financial services from Saint Mary's College of California.
---
Derek C. Straight
Director, Seattle, Washington (WCC/NB)
Derek Straight is the president at Shelter Holdings, a private investment firm in the Pacific Northwest, that manages a diverse array of real estate, credit, and private equity holdings. Prior to joining Shelter Holdings, Derek was the Washington Division president for Polygon Northwest Company where he worked from 2004 through 2016. Derek is a native Seattleite, graduating with a Bachelor of Arts in finance from the University of Washington Foster School of Business.
---
Robert A. Underhill
Director, Seattle, Washington (WCC/NB)
Bob Underhill is the principal of Robert A. Underhill P.C. ("RAUPC"), a Seattle-based professional services firm specializing in tax and wealth planning. Bob brings both an intimate knowledge of Northwest markets and a high level of expertise in accounting, tax and risk management to his role.
Prior to founding RAUPC, he spent nearly 25 years with an international accounting firm, heading its Pacific Northwest Private Client Services practice. He is a member of the Missouri Bar and the Washington Society of Certified Public Accountants, and is a registered investment advisor.
Bob graduated from The University of Missouri with a Bachelor of Science degree in Accounting and a Juris Doctor. He is also a past president of the Washington Society of Certified Public Accountants; a board member of the University of Washington Foundation; and a member of the University of Washington and Seattle University Planned Giving Committees. He currently serves on the board of Theo Chocolate Incorporated.
"Northwest Bank was founded by business and banking professionals who understand the pitfalls of conventional banking. Our commitment, from the Board of Directors and entire team, is to exceed the customer's expectations by focusing on each opportunity, making decisions quickly, and delivering sound and creative solutions."




Jeff Gow
Chairman and Founder