Strategic Business Banking Helps Entrepreneur Secure Small Business Loan for Coffee Roasting Company
What starts off as a hobby can sometimes turn into a profitable business. In the 1990s, Jeff Ericson started roasting coffee in a backyard barn at his home on Camano Island in Puget Sound, two hours north of Seattle. In 2000, he founded his own company, Camano Island Coffee Roasters (CICR), supporting ethical farming practices, fair pricing and wages and most importantly, all organic coffee beans.
CICR is a coffee roasting and online distribution company providing 100% organic coffee to their clientele. Customers sign up for different subscription packages (i.e. the 2 LB., 3 LB., or 4 LB. Club), and fresh-roasted coffee is mailed directly to them every 2 to 10 weeks, depending on their preferences.
"We try to provide our subscribers with the best at-home coffee experience possible," Ericson explains. "We want them to feel almost as if they're living next door to the roaster, and they have the expert support they need to have everything done exactly the way they want, in order to have the perfect cup of coffee."


New Brew, New Ownership
After 20 years of trial and error, the company has combined sustainable practices and a great customer experience to find the right balance of doing right and doing well. Ericson decided to retire at age 57 and he wanted to leave his coffee company in capable hands. And he knew exactly who should take over the business – his son-in-law, T.J. Fittis, and daughter, Destiny.
Fittis had joined CICR in 2011 as a sales representative, and worked his way up to become General Manager, managing the company's daily operations. While serving as CICR's Marketing Director, Fittis had worked with a web design agency to rebuild the company's eCommerce site, and improve the site's user experience. Thanks in part to Fittis' marketing efforts, CICR had grown from 1500 subscribers in 2011 to over 6000 subscribers today.
Even so, Fittis was somewhat cautious when his father-in-law suggested that he buy the company.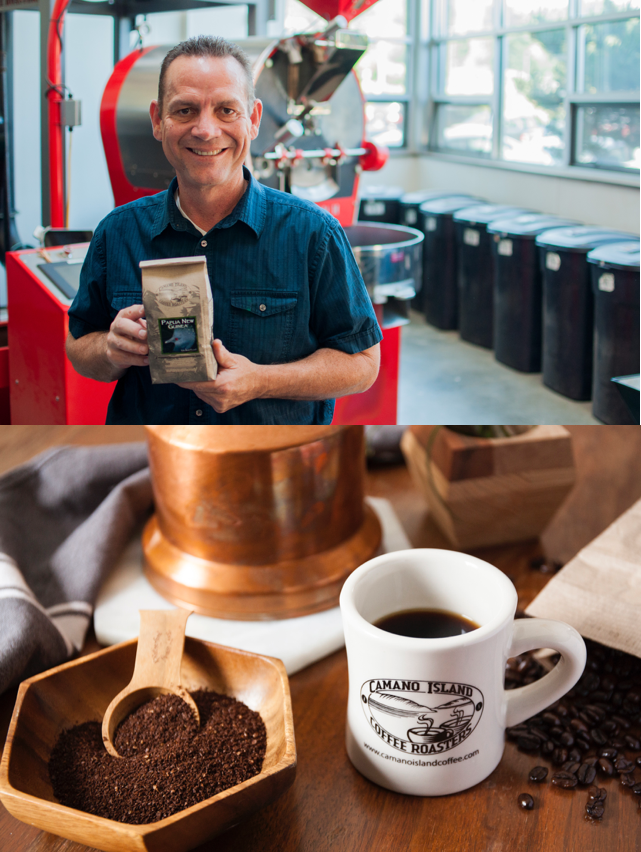 "I'd thought about doing it for several years, but I didn't think I would qualify for the financing," Fittis explains. "But Jeff encouraged me to start investigating, and find out what would be involved in securing a loan. I talked it over with my wife, and we decided to look into it."

"We called a consultant who had worked with Jeff on a previous real estate deal, and it turned out he was now with Northwest Bank. He told us, 'Well I think we have the bones of a pretty good deal here.' And he started the process for us."
Working with the Loan Arrangers
Over the next five months, Fittis worked with Northwest Bank to put together the financial information necessary to secure a $4 million loan. This included detailed accounts of the company's financial history, overviews of day-to-day business operations, and future projections for cash management and profit & loss.
"I'd never bought a multi-million dollar business, so I didn't know how to go about it," says Fittis. "Our relationship manager at Northwest Bank was crucial to helping us understand what we needed to do, and how to structure the loan. As we went through each stage of the approval process, he was able to explain it all to me succinctly, in a way that I understood."
In setting up the loan, Northwest Bank made Fittis aware of recent changes in SBA lending rules that worked to his advantage. To qualify for an SBA 7(a) loan, Fittis had to arrange to buy not only the business, but also the roasting facility on Camano Island. By coupling the loan with a real estate acquisition, Fittis could extend the payoff terms from 10 to 25 years, enabling CICR to set up the best cash flow management to finance future growth.
"I was somewhat surprised by how easy the process was," says Fittis. "In terms of the account management, and the training and mentorship that was provided to me by Northwest Bank, it was a lot easier than buying a house."




"To be honest, I wasn't expecting to get the loan on the first try. I thought it might take us several tries to find the right banking partner, and Jeff had impressed on me that I should treat this first attempt as a learning exercise. When Northwest Bank gave us the pre-approval in late January, I couldn't believe it! I said to myself, 'This is really going to happen!'"
A Financial Safety Net
As part of the loan, Northwest Bank also established a $100,000 line of credit for CICR. This became crucial during the transition period when the company was under new ownership, and Fittis had to run payroll for his employees five days after the deal was closed.
"Northwest Bank had the foresight to know that we were going to need that operating capital, and they wrapped it into the deal," explains Fittis. "I don't have any plans to use that $100,000 credit line, but it's good to have a safety net if we need it. If a roaster fails, for example, and I have to spend $50,000 to buy a new one, then I already have that money available."

"The people at Northwest Bank were always available. Any time I called, they were able to answer my questions right away, or get back to me that same day with the answers I needed. I almost never have that experience. Their speed and punctuality in getting back to me was certainly helpful in getting the deal done."

Jeff Ericson adds, "I've never seen the approval process go so smoothly, especially for a loan of this size. Without Northwest Bank's expertise and guidance, there's no way we could have gotten this done so quickly and easily. They found a way to make everything fit."