Skincare Treatment Provider Secures Private Equity Financing for Rapid Business Growth
In 2002, Lynn Heublein, a high-tech industry veteran, formed a partnership with Dean Vistnes MD, a plastic surgeon. In response to a growing market for non-invasive, aesthetic skincare treatments, Heublein and Vistnes founded SkinSpirit, a medical spa offering procedures such as Botox, dermal fillers, medical grade facials, body sculpting, and a variety of high tech treatments to improve skin tone, texture and tightening.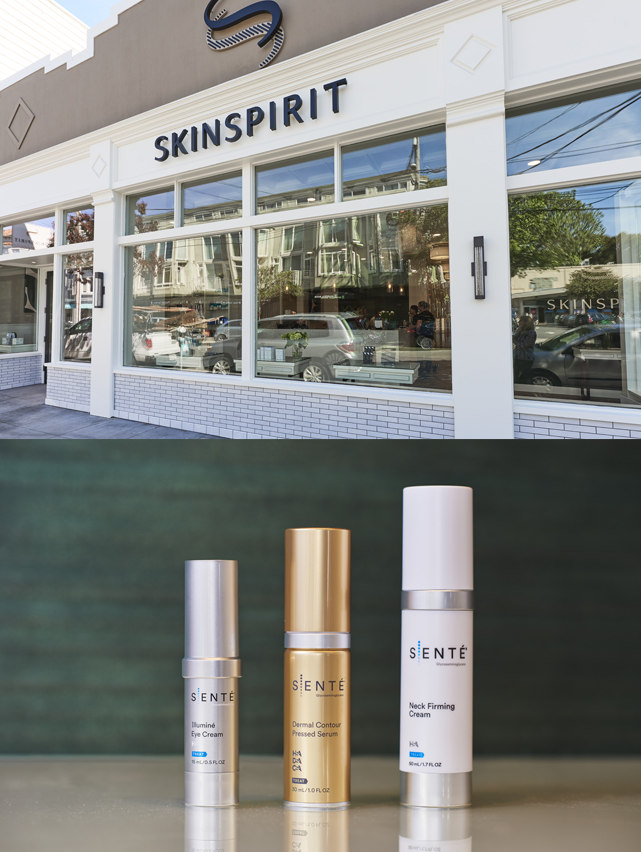 "When our company was founded, Botox for cosmetic procedures had just been approved by the FDA," explains David Yonce, Chief Operating Officer at SkinSpirit. "So we were ahead of the curve. Both Lynn and Dean were visionaries, and they could see the market potential for aesthetic skincare treatments. In particular, Dean recognized that many of his patients would prefer to do non-invasive, injectable treatments as an alternative to plastic surgery."
SkinSpirit opened its first location in Palo Alto, California. Today, it has 11 locations, including eight in the San Francisco Bay area and three in the Seattle area. The company provides skincare treatments to over 10,000 clients each month.
A Luxury Skincare Experience
Founder Lynn Heublein has purposely designed each of SkinSpirit's treatment centers as a spa-like environment. The clinics are not located in medical office buildings, but in higher-end retail settings such as open-air shopping plazas, allowing the treatment centers to operate with retail hours. This makes it easier for customers to schedule appointments at times that are more convenient for them.
"We offer a nice relaxing environment with exceptional customer service," says Yonce. "Our walk-in lobbies and private treatment rooms are tranquil, engaging places, designed to make our customers feel comfortable. It doesn't feel 'clinical,' like it does when you visit a doctor's office, and you have to wait for an hour in an examination room for someone to come in and take a look at you."
When customers visit SkinSpirit for a consultation, they meet directly with the medical professional who is providing the treatment. The medical consultant does not try to immediately sell the customer on a package of skincare services that they may not need or want.
"We encourage our medical professionals to share their experiences with customers," says Yonce. "If the physician or nurse has previously had one of the recommended treatments themselves, they can explain to the customer how it works and what the results will be. It helps the customer to understand what they can expect in the course of the treatment."
Seeking Partners and Capital for Growth
To keep its position as a leading pioneer in medical aesthetics, SkinSpirit needed capital for growth. Beginning in 2014, the company secured financing with Northwest Bank to open two new clinics in Los Gatos, CA, and in San Francisco's Presidio Heights district. Seeking further expansion, SkinSpirit started looking for investments from private equity firms. But the company was very particular about who it wanted as a partner.
Northwest Bank provided SkinSpirit with a multi-million dollar long-term debt facility, which is a commitment from the bank for a pre-authorized loan amount. Having pre-approval for a large bank loan increased SkinSpirit's bargaining position with private equity firms.
"Without the debt facility in place, we would have had to give up control of SkinSpirit to get the capital we needed for growth," says Yonce. "The fact that we had financing available from Northwest Bank gave us leverage. We could negotiate with private equity firms and still retain control of the company. Knowing that you have credit with a stable financial institution gives you a lot of flexibility in making business decisions."
In September, 2018, PWP Growth Equity invested in SkinSpirit with a minority interest. This investor provided additional financing that allowed SkinSpirit to open three new locations in 2019, in San Francisco's Noe Valley, in Oakland's Montclair Village, and in Burlingame, CA.
A Banking Relationship with a Personal Touch
Medical aesthetics is a $4 billion industry in the United States, and is expected to see strong growth over the next decade. Thanks in part to Northwest Bank's assistance, SkinSpirit is now in a position to emerge as the national leader in aesthetic skin care.
"You want to do business with people that you like and trust, and we get both of those qualities with Northwest Bank," says Yonce. "We work directly with upper-level managers who have the authority to make banking decisions quickly. They not only have a wealth of expertise, but they also take the time to get to know our business and understand our philosophy. We're confident that Northwest Bank has the ability to grow with us, and we're excited about continuing our relationship with them."