Experienced Bankers. Exceptional Service. Customized Solutions.
Get Financial Solutions, Not Roadblocks
Northwest Bank was founded in Boise, Idaho, in 2008 on the idea that a banker's experience matters and exceptional service should be expected.
Our founders were business people who thought banks should provide financial solutions that fuel success, not roadblocks that hinder it. That's why our culture is one of problem solving with a "yes" mindset. We act with a sense of urgency and speed that matches your own and we stay with you every step of the way.
Our job is to be a strategic partner for our customers, delivering customized financial solutions that work.

A Partner in your Success
Your bank should be a critical business partner. Part of your brain trust. Business is not easy, but having the right financial structure maximizes your choices and leverages vital resources. Selecting a banking partner should be about more than just rates and fees, because the impact of that choice may be the difference between success and failure.
Local Northwest Focus
We have been serving the Pacific Northwest for more than a decade. When you call us, you speak to someone who knows the people, the neighborhoods and the business landscape you operate in every day. We are proud to have earned the respect and business of successful companies of all sizes throughout Idaho, Oregon and Washington.

Experienced Bankers
The best answer is not always on the surface. Making the best banking decision requires understanding the client and their business deeply. A great banker can structure the deal creatively and safely, investing their expertise in the client's success. We're your partners.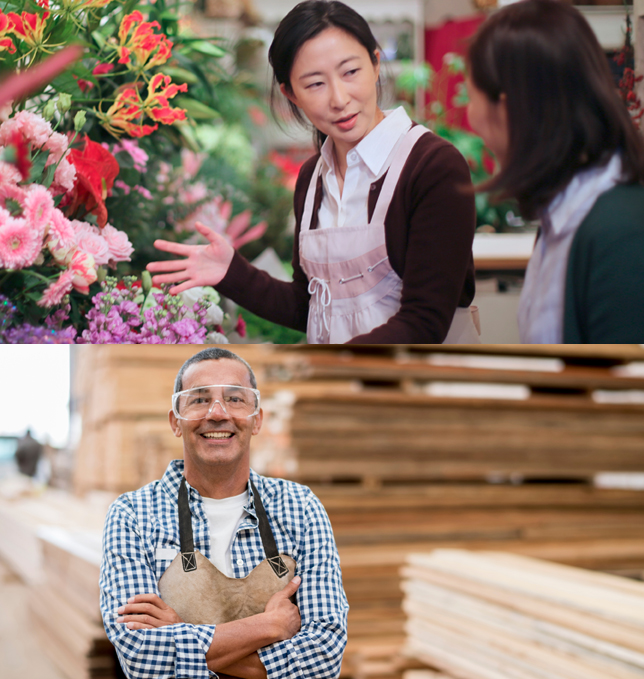 Exceptional Customer Service
Simply put, we treat our clients as our founders envisioned. With deep respect and urgency, because they deserve it and what is important to them is critical to us. By being thorough and doing things right. By going above and beyond, because that's just the way we do it.
Customized Solutions
Products are not solutions. Solutions master well-defined goals and problems, breaking them down and finding ways to make things work. Your business and goals are not like others'. Your aspirations are yours alone. Our solution should be just as unique.
Rated one of the highest capitalized banks in the nation, we have earned 5-Star "Superior" ratings from both BauerFinancial® and Bankrate.com's Safe and Sound® ratings service. S&P rates us in the top 2% of banks nationally, with assets under $1 Billion.