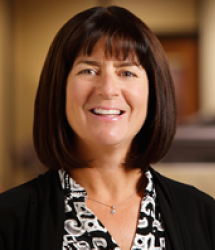 November 23, 2020
Northwest Bank and its holding company, Western Capital Corporation, announced today that Denise "Dee Dee" Smith has joined the board of directors for both companies. Ms. Smith is a resident and native of Boise, Idaho. She currently serves as the managing director of TCS Family Interests and the Smith Family Charitable Foundation.
Prior to this role, Ms. Smith enjoyed a thirteen-year career in pharmaceutical sales. Most recently, she was a senior account manager for Bristol Meyers Squibb's immune-oncology division. She also worked in both Johnson & Johnson's and Novartis' neuroscience divisions. Earlier in her career, Ms. Smith worked in the technology field managing strategic partnerships with startup business analytics software company ProClarity Corporation. Strategic partners included Microsoft, Proctor & Gamble and Unisys. ProClarity was acquired by Microsoft in 2006. Prior to this role, Ms. Smith served as the director of communications for Micron Electronics. In her time there, Ms. Smith managed both public relations and employee communications for the company. It was in this role that she worked closely with its CEO and executive management to prepare earning and press releases that helped drive Micron's corporate story to the press and industry analysts.
"The appointment of an Idaho native to our board of directors signifies the importance of the Idaho market to our business strategy," said Jeff Gow, chairman of the board for Northwest Bank. "Dee Dee has a deep understanding of Idaho, which will be invaluable as Northwest Bank grows to support the banking needs of businesses in the state. Northwest Bank is committed to providing customized banking solutions to businesses across the Pacific Northwest."
Ms. Smith earned her Bachelor of Science in business administration with honors concentration in financial services from Saint Mary's College of California. She has served on the boards of the Idaho Community Foundation, the Idaho Humane Society, Learning Lab and the Cancer Connection of Idaho.
Northwest Bank was started in Boise, Idaho, in March 2008. Northwest Bank focuses on serving small and medium sized companies, professionals, and non-profit organizations from branch locations in Idaho, Oregon, Washington and Utah. Northwest Bank is owned by Western Capital Corporation, a bank holding company, and is chartered in Idaho.