How do I enroll in Online Banking?
From any page of our website, click the LOGIN button in the page header. In the dialog box that opens, select CONSUMER and then click the First Time User? link near the bottom of the box.

You will be redirected to our Online Banking Agreement and Disclosure. Please read this information and click the "I Accept" button at the bottom of the page to proceed.
On the next page that loads, select the "Enroll Now" option, which will ask for your account information to complete the registration.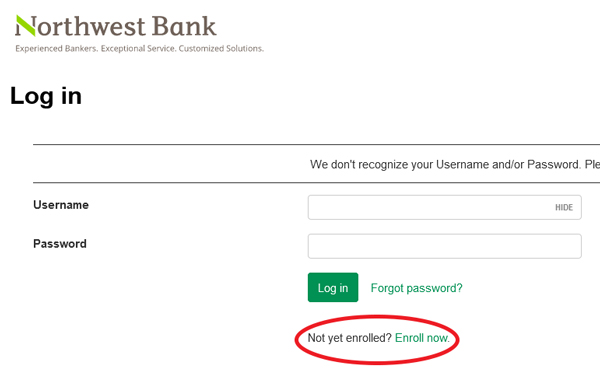 I cannot login to my online banking account
Both of our Online Banking platforms have a "Forgot Password?" option that can assist in resetting your password. If you are unable to reset your password on your own, please call your local Northwest Bank office or report the issue using the link to the right.